Services & Repair
We work with Commercial, Residential and Industrial
All 3 Electric Service! We offer basic electrical services and much more for commercial and residential properties.
We have a staff of highly skilled electricians who are courteous and efficient. Whether you desire full building rewiring, lighting repairs and maintenance or surge protection, count on us! We have the right equipment, knowledge and the expertise!
Don't let an electrical failure or wiring problem overwhelm you. We have the necessary tools and knowhow to evaluate your situation, diagnose the issue and implement a solution to restore your power or repair your damaged system.
We also only use the best equipment and materials for installations and other electrical work.
PLEASE CONTACT US TODAY AT 904.547.2156 FOR AN ESTIMATE!
We go above and beyond for all our customers.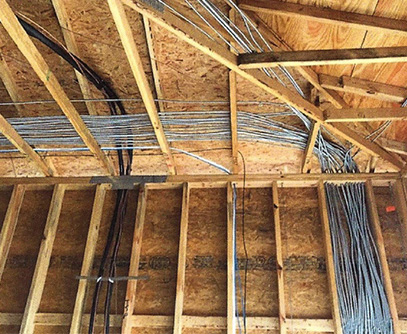 Allow us to lend our expertise in any of the following areas:
• Service Upgrades
• No-Power and Half-Power Problems
• Breaker Fuses
• Security Lighting
• Ceiling Fan Installations
• Pool and Spa Wiring
• Condo Maintenance
• Extra Circuits
• Sign Lighting
• New Construction Electrical Systems
• Existing Home Electrical Systems
• Switch Gear and Equipment
• Remodeling and Repair
• Parking Lot Lighting
• Generators
• Surge Protectors
• Landscape Lighting
• Preventive Maintenance