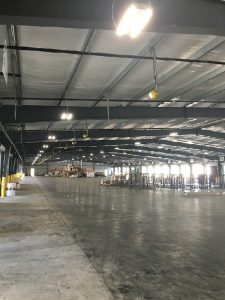 All 3 Electric, Inc. is proud to announce the completion of an all new shipping facility in Yemassee, S.C. This is the second facility we have had the pleasure of constructing for R & L Carriers.
This project was approximately 50,000 square feet, and required a 600 amp, 3-phase electrical service.
We enjoyed working with F & G Construction on another successful project, and look forward to the next!